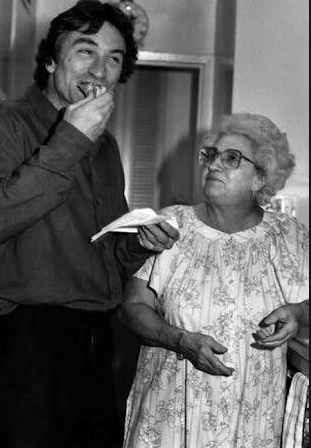 All day long my downstairs neighbor–a 78-year-old woman from Campania–has been cooking an indescribably delicious-smelling tomato sauce. Mikey and Paulie, my Muppet critic pals from the coffee shop, call this woman one of the "black stockings" of our East Williamsburg neighborhood where they have lived since birth. By this they mean she is one of the older Italian (not Italian-American) women who scream at their philandering husbands all day, every day, in between cooking delicious-smelling tomato sauces and attending Mass not once a week but twice a day. On this point my Muppet critic friends are right as they so often are.
(The only times they are wrong is when they insist on my need for a bicycle, I mean a man. Yes I am the fish in this equation.)
It makes me laugh to see my downstairs neighbor all demure in the hallway, given that those daily fights with her philandering husband are so loud my intuition clients can hear them in our Zoom sessions. I reported him when he made moves on me, so she refuses to share her delicious cooking even when there is not a raging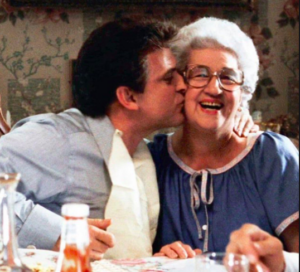 pandemic. Long ago I accepted this as fair exchange for not having to play nice with a sex offender, but today that sauce is torturing me. All I want is to sit at someone else's table and eat a big bowl of home-cooked pasta and cheese and tomato sauce that magically appears in front of me. I want gnocchi, lasagna, ravioli, penne, fettuccine. Marinara, ragu, puttanesca, carbonara. Focaccia. Broccoli rabe. Arugula. Spicy olives. Polenta. Arancini di riso. I want to wash it all down with a big glass of red. And I do not want to wash the damn dishes.
Essentially I want an Italian mother–or an Italian wife.