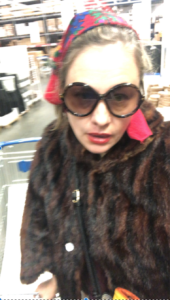 I just wanted acknowledge to all the other women my age–and all those who care about our welfare–that perimenopause SUCKS. The mood swings, hot and cold flashes, sleep disturbances, constant peeing, bad skin, weird-ass cycle shifts. It's basically a nonstop PMS. Worse, it's basically a second puberty–one that results in sagging rather than pert breasts and, oy vey, dry pussies and grey pubes. Ok, rant over. But feel free to chime in.
Of course, this hormonal maelstrom is hitting extra hard because of this Mercury Retrograde in Pisces, which has been ravaging my heart and savaging my style–dowager chic having slid into shtetl chic (see pic!).
Here in New York everyone seems to be hurting everyone else and no one has been clearly communicating what they mean; this Retrograde has caused a Metrograde. After two inadvertently ugly interactions today, I climbed back into my witch's lair and am now cooking everything I want to eat for the next four days: namely, fish soup with a splash of pernod,and a meatball ragu. Tears only improve the contents of a cauldron, right?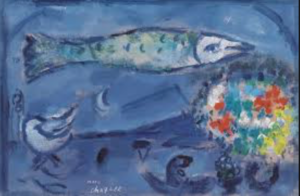 So if things are hitting you hard, it may be a good time to bunker up with home projects. Just remember: The only consistent thing in this world is change! By March 4, life will lighten up immeasurably.
———————
One benefit of such an emotionally driven month is our enhanced ability to tap into soul-level truths. To schedule an intuition reading during this time, get in touch.
In her latest roundup for Oprah Magazine, the much-esteemed Chani Nicholas suggests that Pisces season—compounded by the Mercury retrograde in this sign until March 4–is about what to give, not get. She's right, of course. Service rather than self-actualization is the most useful lens while we're in deep-dish planning mode—-and 'tis better to plan than act during these watery two weeks.
Ask yourself: What do I have to share with the world? How can I best marshal my skills and resources to improve the lives of those around me? What will not only bring joy to myself but to others? This impulse to share–this all-encompassing compassion—is the absolute best part of Pisces' osmosis (AKA brilliant lack of boundaries) so make the most of it while the water is warm.
——-
Images: Country Doctor (Night Call) by the great Horace Pippin doctored by yours truly; book cover by unknown artist. (Feel free to supply their name!)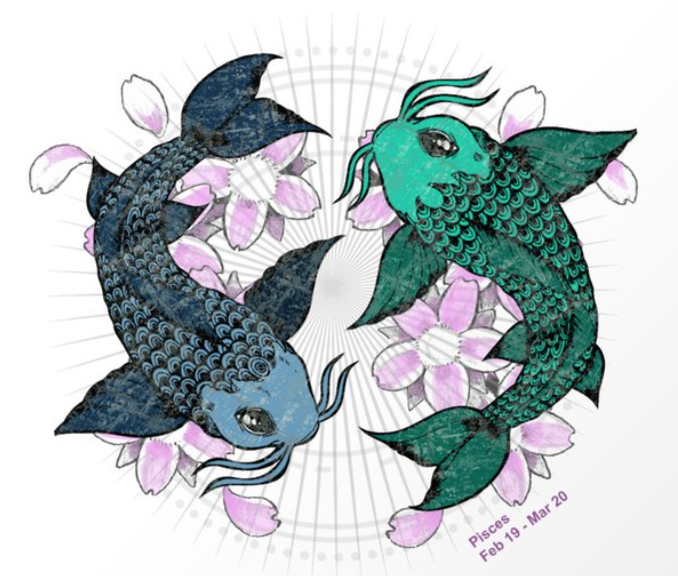 Mercury went retrograde yesterday, and it's mired in the deep waters of Pisces, where the Sun also will reside beginning tomorrow. Not for nothing is this sign represented by two fish swimming in opposite directions. Ruled by sea god Neptune, it's so receptive, reactive, and impressionable that clear thought and expression can be challenging on the best of days—and a retrograde in Mercury, the planet of communications, is hardly that.
Yesterday ambitious Mars entered taskmaster Capricorn, where Jupiter, Saturn and Pluto already are residing. Because such trail-blazing energy doesn't marry easily with this go-with-too-many-flows retrograde, expect a constant "all dressed up and nowhere to go" feeling.
So how we do we negotiate the next three weeks? Honestly, by going even deeper.
With straight-ahead action virtually impossible, the key term is long– term— long-term planning, dreaming, feeling. Fret less about this retrograde's inevitable miscommunications and tech misfires. Focus more on what projects feel best in your future. Just don't make any major moves until Mercury goes direct March 9.
The good news? You may heal some broken bonds along the way. Even better: You and your big heart are poised to bloom on March 19, when spring springs into gear with Ostara.
Remember that old AA adage:
It's just a feeling. As important as our emotions are, they're really just telegrams from our souls—spiritual GPS recalibrating our ultimate path of truth and love.
Sending strength and lots of backups, sweet peas.
———–
For said spiritual GPS, please book a reading. Retrogrades are the right time for soul time!