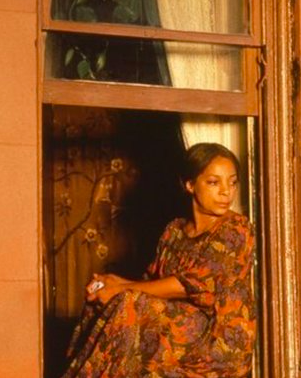 Sitting on my stoop, I watch a young woman hurry by.
I call the practice of people-watching "stoop-snooping," I guess because I've done it most while lolling on stoops. My schoolmates recall me watching them from the library stairs, even. (I called that library-stairing.) Watching the world walk by is hands-down one of my favorite activities but since things have opened back up, it's more charged. I suppose everything has after months of fearing and missing each other in equal parts. Constant life-and-death stakes are not just wearying. They are deteriorating.
Earlier today, my block was abuzz as it has been every day since the café next door re-opened. People drinking espressos, wolfing piadini, cooing over each other's pets, chattering and clattering over the Italian pop pouring out of the speakers. Now, in what approximates magic hour in these apocalyptic times, the heat is just beginning to abate as the handsome baristas speed off for the night, the last stragglers move into their next NYC dream.
So it's just the two of us on the street right now–this girl with places to go, and me. She is narrow-framed, long-legged, straight-backed. Wearing no airbuds, wielding no phone. Eyes locked straight ahead, fingers hooked onto the backpack slung over both shoulders, spotless Keds shooting out from neatly creased shorts. She is moving rapidly into her horizon. Continue Reading →