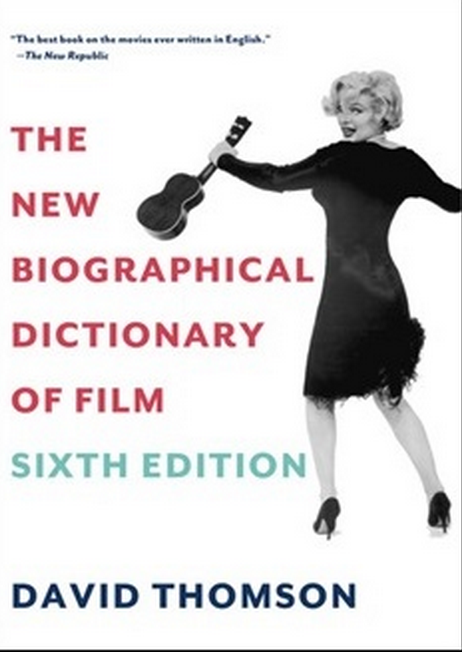 This interview was originally published in Word and Film.
This year marked the release of the sixth edition of David Thomson's New Biographical Dictionary of Film, published for the first time in 1975. Now at 1,154 pages long, the book isn't just a reference manual. It's an exotically rare bird, with more than 1,400 bios that are highly, deliciously subjective – a series of mini-reviews, remembrances, and essays that are as gratifying in their form as in their function. It's no wonder that the book has a cult following that has expanded with each edition; a 2010 Sight and Sound critics' poll ranked it the number one film book ever written. A British-born critic who now lives in San Francisco and writes primarily for the New Republic, Thomson fielded my questions with his typical droll candor.
Lisa Rosman: What is the ideal way to read your book? How would you prefer people approach it?
David Thomson: Many people speak of it as a bathroom book – and these days some people spend longer and longer in that room (happily or unhappily). Others speak of its therapeutic bedside role – and the bed can be as vexed as the bathroom. I believe people should dip and then move on to cross-referred topics and let the hours roll by. But the book is heavy now and I like the notion of readers having several copies, distributed through their homes and their lives. [British novelist] Geoff Dyer has admitted that he and his wife read it to each other in bed at night. I suspect they're worthy of better things. (more…)