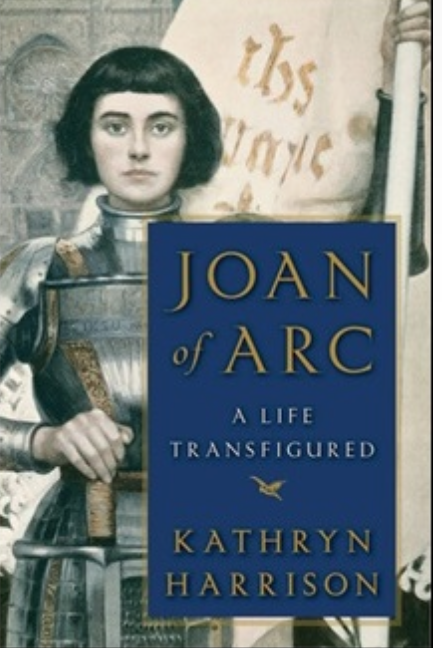 Has there ever been a better young heroine than Joan of Arc? A peasant girl raised in the French countryside, she received divine guidance from an early age. By the time she was a teenager, she heeded those visions and traveled, in male dress, to the Hundred Years War to protect France from England, which she achieved mightily until her capture at age eighteen. By age nineteen, she was tried by English officials who sentenced her to burn at the stake – although not before she delivered such ringing testimony that it has resonated through the centuries. Twenty-five years later, Pope Callixtus III debunked the charges against her and declared her St. Joan.
Okay. A woman hearing voices who died violently at age nineteen may not sound like the most modern of role models. This may explain why, as much as it pains me to say it, our Joan has fallen out of favor in recent years. Ever since her 1431 death, she has inspired legions of philosophers, artists, and historians but recently St. Joan's legend has been given a bit of breathing room – perhaps more than is required. Joan of Arc: A Life Transfigured seeks to rectify this.
It is written by Kathryn Harrison (The Kiss, Envy), who has made it her business in both fiction and nonfiction to demystify myths (including that of her own father) without stripping them of their poetry. Part hagiography, part straight-up biography, her portrait of Joan weaves folklore, artistic representations, and centuries of scholarly and critical analysis into a more personalized interpretation of the young female warrior-savant. Harrison's take emphasizes Joan's bravery, clarity of thought and speech, and beautiful conviction. It is one that restores the young leader to her rightful place in history.
Cue the music, because it's obviously film adaptation time. The last American biopic about St. Joan was Luc Besson's staggeringly unfortunate "The Messenger: The Story of Joan of Arc." Suffice it to say, that film so sorely underestimated Joan's self-possession that it did her legacy no service. But an adaptation of Harrison's book – one that captures the young leader's tenderness, temerity, oration and military skills, cross-dressing, and spirituality (Harrison presents Joan as a sort of female Jesus Christ) – would be a game-changer. In the same way that Darren Aronofsky's "Noah" was the origin apocalypse story, "Joan of Arc" could be the bad-ass YA heroine origin story. The right director is crucial, of course (the Besson debacle proved that), but even more imperative: the right contemporary actress to fill Joan's thigh-high boots. (more…)