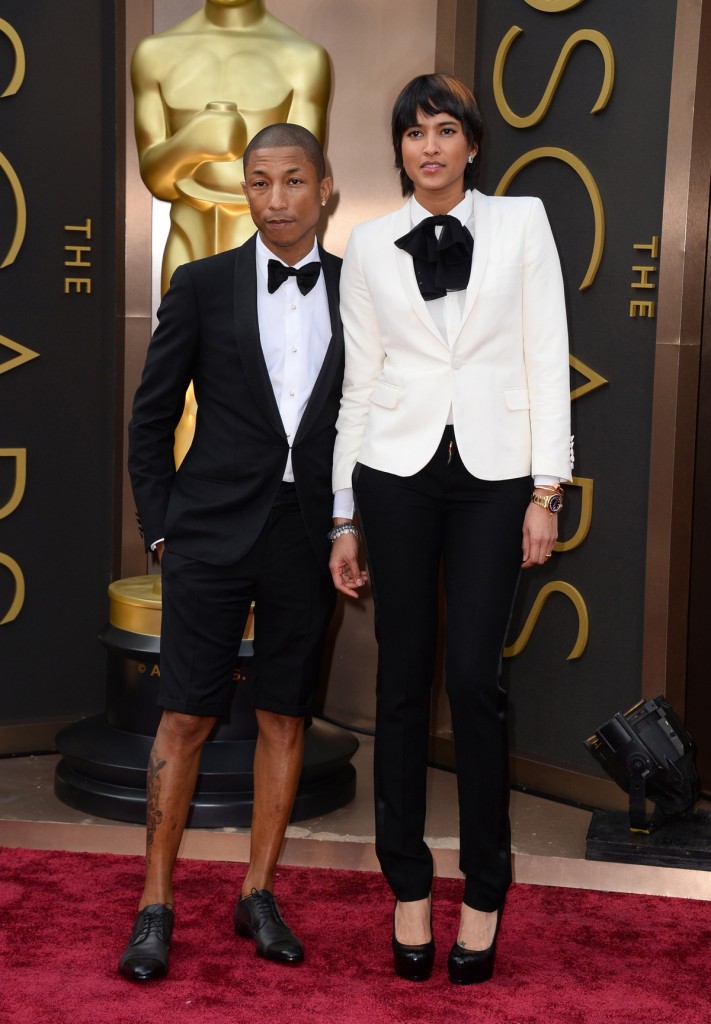 "They came, they dazzled, they stumbled, and … they dragged on. Yes, all was as it should be at Oscars 2014, which celebrated an unusually great year in cinema with the Hollywood glamour, pomposity, and misfires we just love to hate. Let's take a look at this year's recipe.
One (1) self-obsessed host.
Or should we say selfie-obsessed? Trotting out in a Little Lord Fauntleroy getup, the normally toothless Ellen DeGeneres bared a few fangs in her opening monologue – mocking the advanced age of supporting actress nominee June Squibb, making a weirdly transphobic joke at Liza Minnelli's expense, and pronouncing "Possibility No. 1: '12 Years a Slave' wins best picture. Possibility No. 2: You're all racists." Once she strapped on her trademark sneakers, though, she reverted to her old shtick, even ordering up pizzas and forcing the likes of Brad Pitt and Harvey Weinstein to pay the delivery guy. (A gag that was worth it to see Meryl Streep maw a slice.) And let's not forget: Ellen broke Twitter! In a crazily meta moment even for Hollywood, she stopped the ceremony to take a selfie with every A-Lister at hand – including Lupita Nyong'o's gorgeous brother – and outstripped President Obama's previously held record for retweets."
For more of this recipe, go here.