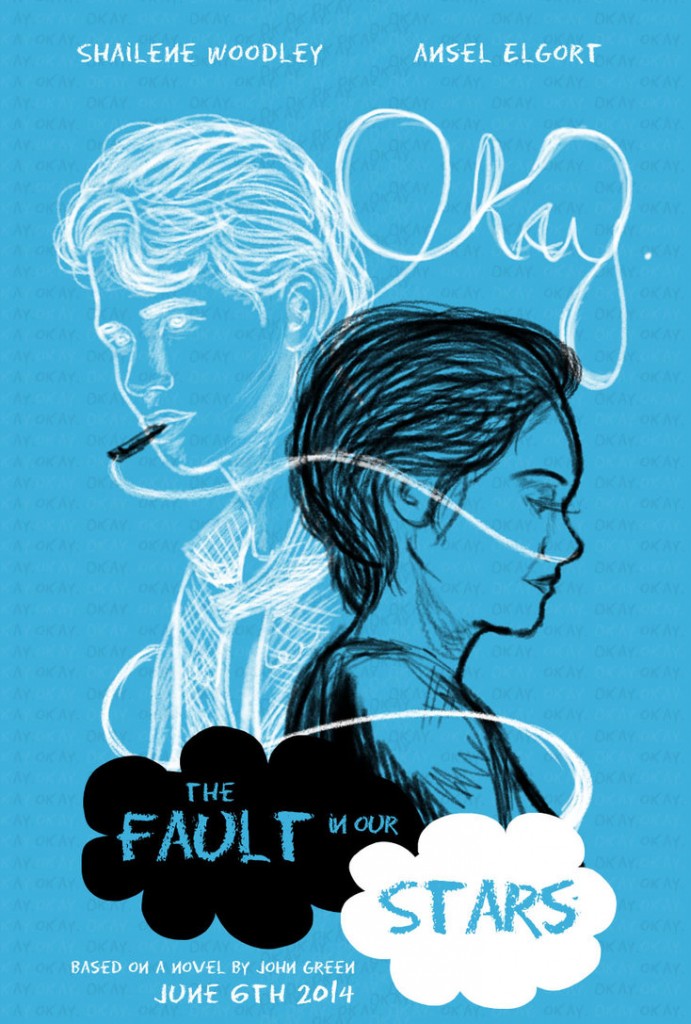 The following is a report originally published in Word and Film.
As The Fault in Our Stars heads into its second weekend of release, it remains to be seen if it will emerge as one of the summer's biggest blockbusters. Either way, though, it's safe to say the adaptation of the popular young adult novel is a wild success. Pulling in nearly $50 million its opening weekend, it outstripped even optimistic box office predictions, not to mention The Edge of Tomorrow, the Tom Cruise sci-fi action movie that opened the same day. That's right: This little weepie about two teens with cancer knocked a Tom Cruise movie out of first place at the box office. (Actually, the Angelina Jolie vehicle Maleficent also beat it out.) What's more, "TFIOS" cost only $12 million to make, in contrast to the $175 million it cost to make "Edge." And what's even more, given its groundswell of support, "TFIOS" required a marketing budget of less than half of what movie studio 20th Century Fox usually spends to publicize a summer film. The profit margin is huge.
Granted, that's a whole lot of business blather. But in Hollywood, money talks. And the big question now is whether the success of "TFIOS" will change what we can expect in the multiplexes in the years to come. As veteran Hollywood reporter Anne Thompson has observed, mid-range films — ones with budgets between $5 and 100 million — aren't getting made anymore. (Annie Hall would have been made as an independent film today.) We're all acquainted with what's being produced instead: superhero and action movies galore. Sure, fantasy YA has already secured its position on the marquee; the massive success of such franchises as "Twilight," "The Hunger Games," and, most recently, "Divergent" has made sure of that. But given how much money "TFIOS" cleared, might big movie studios be ready to adapt other "grounded" (non-fantasy) YA novels? And — the mind reels — might it be ready to put more money behind grounded YA novels that star females? (Indiewire's Inkoo Kang reports that, of the 100 highest-earning movies of 2013, movies with a female protagonist earned twenty percent more on average than movies with a male protagonist.)
In other words, can old dog learn new tricks?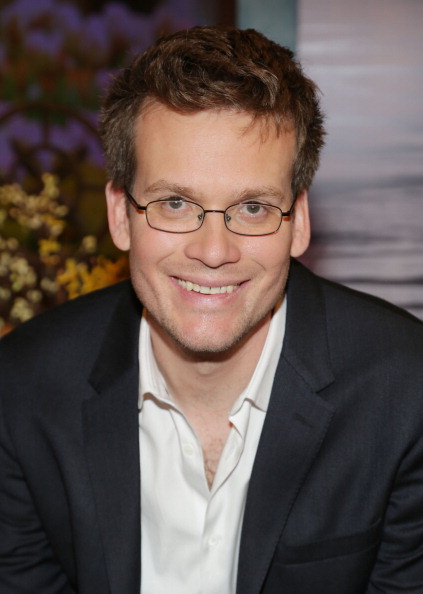 It all depends on whether "TFIOS" is a one-time phenomenon. Rare is the YA novel with as much cross-over appeal as John Green's Little Book That Could. In my completely unscientific survey, nearly every mom I know adores it, as do many of the dads and adults without children (including myself). Its combination of dark wit and unabashedly big heart is hard to resist. Which means "TFIOS" came with a built-in social media campaign. Every week, bulletins from the film set littered Instagram, Twitter, and Facebook, and the first official "TFIOS" trailer was the most "liked" movie trailer ever to be posted on YouTube. And let's not forget that elusive John Green factor: Not only does the self-declared "nerd fighter" and "vlogbrother" boast a massive online presence but he launched a national mall tour with the film's stars that pretty much insured a huge opening weekend. If nothing else, we can extrapolate that treating fans as part of the campaign should be the future of movie marketing.
In general, "TFIOS" economics just might be too good to ignore. As Erik Feig, co-president of Lionsgate's Motion Picture Group, told The Hollywood Reporter, "We'll see knockoffs because this is the knockoff business." It's likely every John Green novel will be adapted for screen. A film version of his Paper Towns has already been announced, to be written by "TFIOS" screenwriting duo Michael H. Weber and Scott Neustadter. That dream team, who adapted the teen romance novel The Spectacular Now, are also rumored to be writing "Rosaline," a Romeo and Juliet-style teen romance inspired by Rebecca Serle's YA romance When You Were Mine.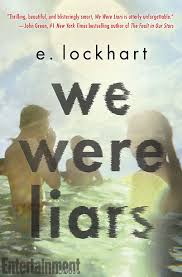 For the time being at least, we can expect other films geared to — dare I say it? — millennials' humanity. Certainly, even outside the "TFIOS" universe, more adaptations of grounded YA novels are already coming down the pike. This spring, the movie studio Dreamworks picked up the rights to Rainbow Rowell's bestselling YA romance Eleanor and Park, and the production company Imperative Entertainment just won the movie rights to E. Lockhart's bestselling YA mystery We Were Liars in a massive bidding war.
So what's next? An adaptation of Laurie Halse Anderson's Wintergirls, about an eighteen-year-old battling an eating disorder, might work well. So might Wonder, a YA novel about a student with a severe facial deformity. To misquote Whitney Houston, "I believe grounded young adult novels are our future." The real question is: Which books will secure that future in Hollywood?