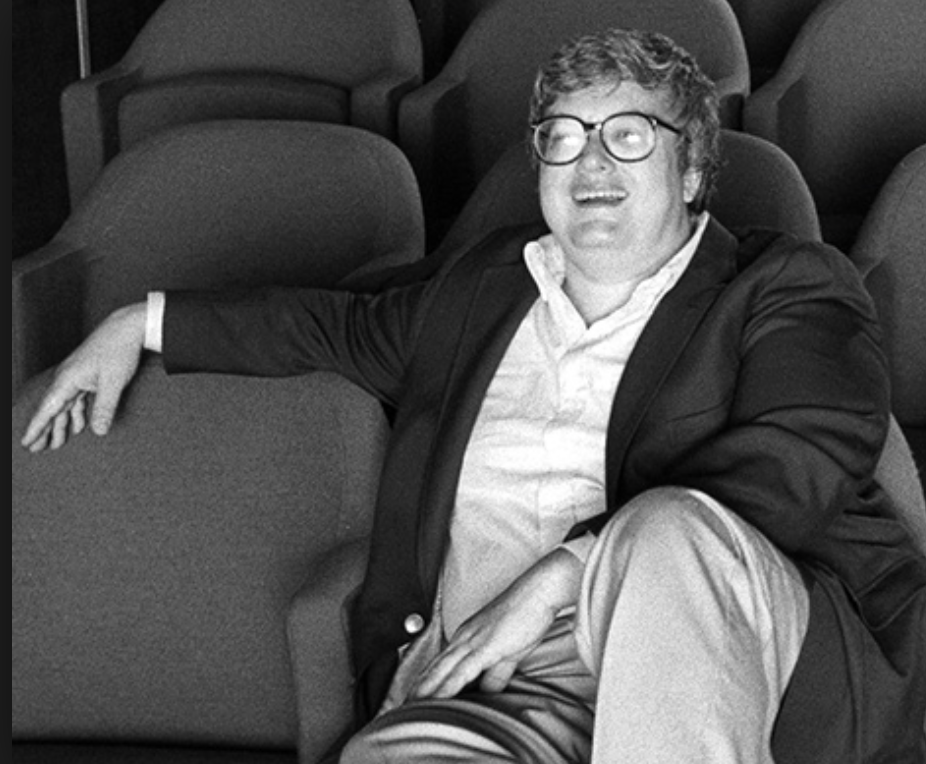 In 2005 Roger Ebert e-mailed me out of the blue to say he liked my tiny cinema blog. I had met him the month before at his yearly celebration of film, then called The Overlooked Film Festival. (Later it became Ebertfest.) We'd discussed our shared love of science fiction at his favorite fast food joint, Steak 'n Shake, which is where all the attendees – from Jason Patric to Dusty Cohl, the cowboy hat-clad co-founder of the Toronto International Film Festival – hung every night after screenings. Our conversation was lively and warm but I was still floored that Roger followed up by checking out my writings. It was an act of unsolicited generosity that I came to recognize as one of his trademarks. Soon after, I was offered the position of the festival's blogger, which I held until 2010. Even afterward, he remained supportive of my work in ways that meant the world to me.
By the time I met Roger he'd already struggled with a bout of cancer. It was an awkward moment in his life – some of the star that had been attached to him when he was part of the legendary "Siskel and Ebert" team had faded, and he hadn't yet secured the relationship with a younger generation of critics and fans that he later built through blogging and Twitter. During those years I found him curious, resourceful, benevolent. He was much more than a mere film critic; he was a beacon. Occasionally I also found him egotistical – a king who resented the dwindling of his kingdom – and retrogressive when it came to women despite the fact that he was married to a strong woman himself. Roger preferred deference from others, and that could be wearying. Above all, though, I greatly admired his uncanny work ethic, as well as his willingness to curate and celebrate talent.
So, like everyone who had enjoyed his reviews and borne witness to his courage – and especially like everyone who had benefitted from his enormous generosity of spirit – I was bereft when he died. But I was suspicious about the prospect of "Life Itself." I knew that Chaz, his wife, had loved Roger so much and was so understandably proprietal of his legacy that any documentary about his life, no matter how well-intended, might have been a mere puff piece.
I am so happy to admit that I was wrong, that I underestimated everyone involved in this extraordinary biopic. I should have known that Roger respected and loved movies so much that he never would have allowed one to be made in his name that did not live up to the cinematic standards he spent a lifetime upholding. Not to mention that "Life Itself" is executive-produced by Martin Scorsese (who appears in this film) and Steven Zaillian (who produced "Moneyball"), is inspired by Roger's best-selling eponymous memoir, and is directed by Steve James.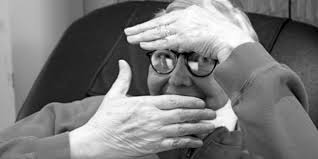 When Zaillian and Ebert approached James to make this film, none of them knew that, in addition to capturing an overview of the film critic's life, they also would be capturing his death. But I think Ebert would have approved of such symmetry, as well as the resulting interrogation of disability, disease, and death. As Bette Davis once said, "Old age isn't for sissies." Roger was no sissy.
Nor is James, who is best known for such gritty documentaries as "Head Games" and "The Interrupters," as well as the outstanding "Hoop Dreams." Roger named that film, about two Chicago high school students' pursuit of basketball careers, the best of 1994, and his support helped ensure its wide success. Part of why it's outstanding, even for those who don't give a whit about professional sports, are the larger social issues it addresses – much like Roger's best work does. It says a lot that Roger embraced the clear-eyed director as the one to tell his story, just as it says a lot about James' craftsmanship that he improves mightily upon the critic's memoir, which often bogs down in detail without achieving the level of personal revelation that distinguishes this film.
Not only does "Life Itself" offer a glimpse into several bygone eras – a golden era in newspaper journalism, a golden era in cinema, a golden era in film criticism – but it grants us warts-and-all access to a man who by no means was perfect but who continued to grow up, to mature and open his heart, until he died. Such an evolution is not something all of us manage, and it is what makes Roger Ebert a terrific role model. I am grateful James knew this. Scenes featuring the glamour of Cannes, old-school newspaper rooms (and bars!), and Roger's Hollywood stint are wonderful. But so is the unflinching portrayal of Roger's alcoholism, womanizing, and egotism, especially in squabbles with his "Sneak Previews" partner, the late Gene Siskel.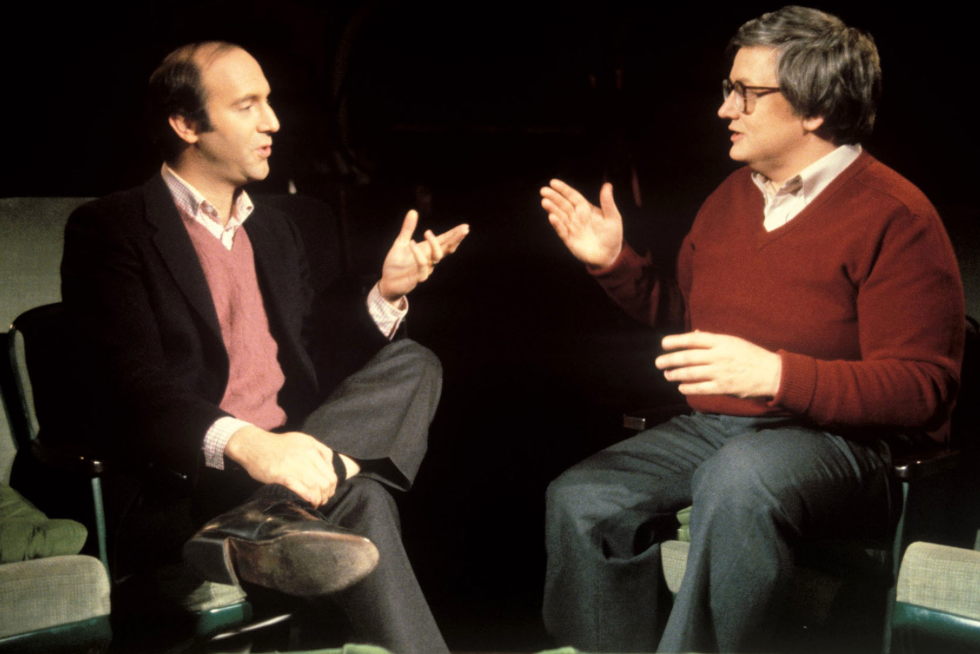 Like so many critics in my generation, I first wanted to review films after watching Ebert argue with Siskel. An inside view of the duo's long rivalry, including footage of their show's outtakes, does not disappoint. Roger was not someone who had many peers in his life; he was an only child and was already very accomplished at a young age. But Siskel was a peer, and if Roger resisted the sometimes-humbling self-reckoning that their debates entailed, it also is apparent that he came to prize it. Marlene Iglitzen, Siskel's widow, is clear about all this here. Her story about how Roger stole a cab from her while she was pregnant establishes once and for all that a saint he was not. But Marlene's bluntness also paints one of his best qualities – a lifelong adaptability – since she is clear that Chaz made him a better man.
For "Life Itself" is also a love story. Not just between Siskel and Ebert but between Chaz and Roger, who came together as grownups who had already weathered serious challenges and continued to do so while appreciating each other with great pleasure and flexibility. Scenes of the last four months of Roger's life – as he was fading and Chaz was trying to rally him –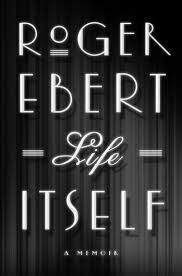 are deeply moving. I give everyone involved a lot of credit for revealing the real way Chaz and Ebert met (at an AA meeting), their conflicts as he was ailing, and the fact that he signed a "Do Not Resuscitate" order without telling her. In particular I give Chaz much credit for respecting that DNR despite her grief about letting her partner go. Really, how often do grownup love stories ever get captured in modern cinema?
This is an extraordinary biopic not just because it is about an extraordinary life but because it advocates living – and dying – with candor and grace. It is not for nothing that Roger's last blog post refers to a planned break from writing as a "leave of presence." His legacy of honesty, hard work, and evolution is one that will continue to influence us. This documentary ensures that will be so.