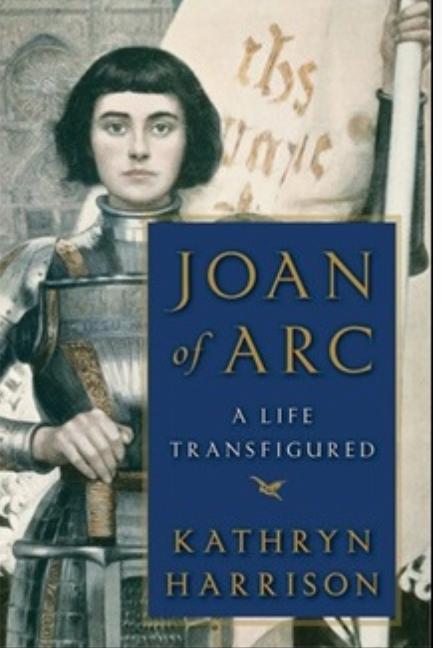 Has there ever been a better young heroine than Joan of Arc? A peasant girl raised in the French countryside, she received divine guidance from an early age. By the time she was a teenager, she heeded those visions and traveled, in male dress, to the Hundred Years War to protect France from England, which she achieved mightily until her capture at age eighteen. By age nineteen, she was tried by English officials who sentenced her to burn at the stake – although not before she delivered such ringing testimony that it has resonated through the centuries. Twenty-five years later, Pope Callixtus III debunked the charges against her and declared her St. Joan.
Okay. A woman hearing voices who died violently at age nineteen may not sound like the most modern of role models. This may explain why, as much as it pains me to say it, our Joan has fallen out of favor in recent years. Ever since her 1431 death, she has inspired legions of philosophers, artists, and historians but recently St. Joan's legend has been given a bit of breathing room – perhaps more than is required. Joan of Arc: A Life Transfigured seeks to rectify this.
It is written by Kathryn Harrison (The Kiss, Envy), who has made it her business in both fiction and nonfiction to demystify myths (including that of her own father) without stripping them of their poetry. Part hagiography, part straight-up biography, her portrait of Joan weaves folklore, artistic representations, and centuries of scholarly and critical analysis into a more personalized interpretation of the young female warrior-savant. Harrison's take emphasizes Joan's bravery, clarity of thought and speech, and beautiful conviction.
Cue the music, because it's obviously film adaptation time. The last American biopic about St. Joan was Luc Besson's staggeringly unfortunate "The Messenger: The Story of Joan of Arc." Suffice it to say, that film so sorely underestimated Joan's self-possession that it did her legacy no service. But an adaptation of Harrison's book – one that captures the young leader's tenderness, temerity, oration and military skills, cross-dressing, and spirituality (Harrison presents Joan as a sort of female Jesus Christ) – would be a game-changer. In the same way that Darren Aronofsky's "Noah" was the origin apocalypse story, "Joan of Arc" could be the bad-ass YA heroine origin story. The right director is crucial, of course (the Besson debacle proved that), but even more imperative: the right contemporary actress to fill Joan's thigh-high boots.
Since Joan was, in fact, French, let's ogle the current crop of French actresses. Both Melanie Laurent and Marion Cotillard would be fierce enough but, alas, they're too long in the tooth these days. (Ditto for Natalie Portman, who speaks French, English, and Hebrew fluently.) Lola Créton is the right age, has the right look (all big brown eyes and hair), and has made her mark recently in movies by the great directors Mia Hansen-Løve and Olivier Assayas. The problem is Ms. Créton has never evinced the proper backbone. Her retiring manner renders her the perfect girl to append herself to boy after boy in films – not so much the ideal candidate for leading a nation to victory and spiritual salvation.
It's just as well, maybe, given a big-budget epic movie (and that's how I envision this biopic) would probably require a lead who spoke uninflected English to secure financing. Allison Williams, the deadpan daughter of Brian Williams and castmember of HBO's "Girls," comes to mind; she's the new "Peter Pan" so she obviously she has a predilection for androgyny and bad-ass boots. But there's something a little lightweight about her, as if she'd buckle under all that medieval armor.
The reigning queen of all young adult vehicles these days, Shailene Woodley, also must be considered though she might not be able to get over herself enough to soldier the burden of an entire nation, not to mention a mission from God. Which leads us to Jennifer Lawrence. The Oscar-winning star of "The Hunger Games" films, arguably the most bad-ass female heroine movie franchise of all time, Lawrence has proven over and over since 2010's "Winter's Bone" that she can deliver unflinching performances that lead us all to salvation.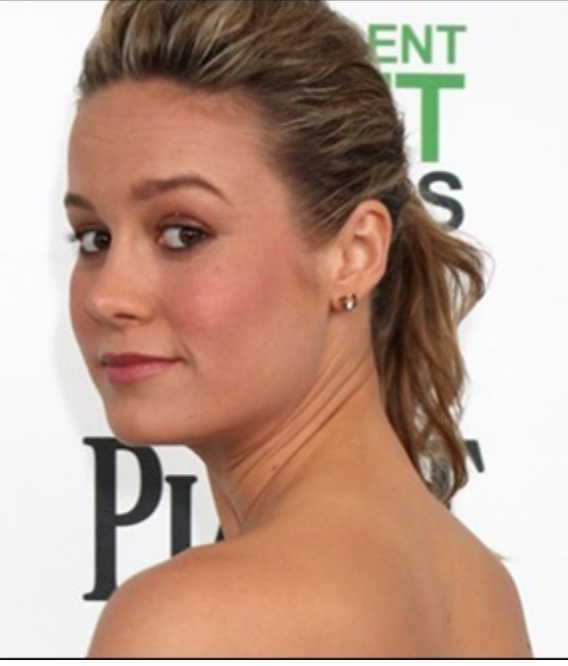 And yet, she's not my pick. I propose that Brie Larson should be the new Joan of Arc. She's the most versatile actress of her generation, disappearing so wholly into each of her roles that each time we can't imagine her any other way. (It's hard to believe "Scott Pilgrim" Brie is the same actress as "Short Term 12" Brie.) She's demonstrated an unshowy depth – a profoundly un-egotistical personal power – that would be just right for St. Joan. She demonstrates the necessary gentleness as well as the leonine passion for justice; we'd believe she could only stomach the bloodshed of the battlefield to serve something far holier.
St. Joan is the role of the lifetime and, if Brie took it, it could be the film of our lifetime as well – at least in terms of finding our ultimate female heroine on screen.
This essay was originally published in Word and Film.