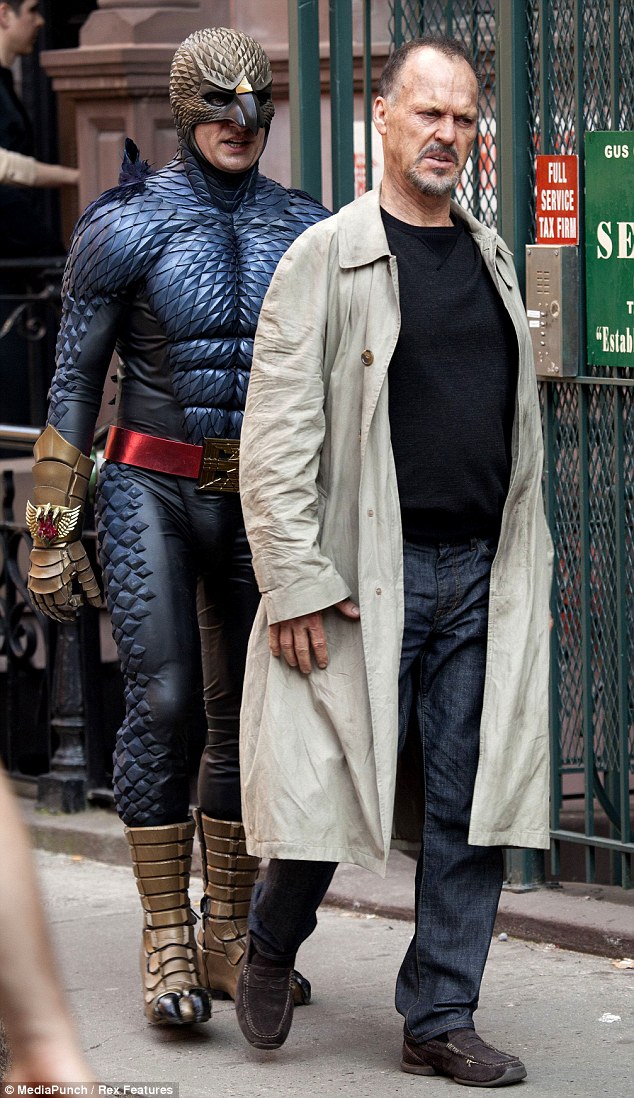 "Birdman" is being touted as one of the movies of the year. Certainly it is the best one by Alejandro G. Iñárritu since his 2000 feature, "Amores Perros." Dizzying, stagy, and constantly on the move, this show-biz comedy turns all the director's normal delusions of grandeur on their heads – and then levitates them. Literally. The film begins with a shot of Michael Keaton levitating in a dingy backstage dressing room.
Keaton plays Riggan Thomson, a Hollywood has-been who made his fortune playing Birdman, a screen superhero remarkably like Batman, whom Keaton played twice in real life. On a quest for artistic credibility, Riggan is putting on his first Broadway production, and the film takes place entirely in Time Square's St. James Theater in the days leading up to the show's premiere. As director, star, and producer, Riggan is bearing what seems like the whole world upon his shoulders. His male lead (Edward Norton) is a viciously talented saboteur who's dating his female lead (Naomi Watts) and ogling Riggan's daughter (Emma Stone), an angry waif recently sprung from rehab. Another castmember (Andrea Riseborough) announces she's pregnant with Riggan's baby. Critics and moneymen are circling Riggan like vultures, and – speaking of vultures – Riggan can't seem to shake the ghost of Birdman. Literally, of course. Such flourishes of magic realism are both funny and ominous, though we don't get the time to determine what they presage. Instead, the film is shot in what seems like one breathless, un-ending take; we never stop racing up and down stairs, darting into murky rooms, and, on one occasion, flying out the theater's back door and through city streets. (Riggan is naked when this takes place.)
Even when they're not onstage, the actors are hilariously melodramatic, especially Watts and Norton. Both capable of great subtlety, here they are wonderfully (rather than tiresomely) full of themselves. We can say the same for Iñárritu. A director who often brings sanctimony to a whole new level, for once he seems unwilling to take things as seriously as his protagonists do. A winking hamminess has supplanted the phony naturalism that usually seeps through every frame of his films.
So what's changed?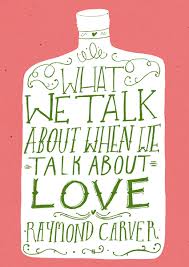 I think the secret lies in the film's sort-of source material. Riggan's play is an adaptation of Raymond Carver's What We Talk About When We Talk About Love, which may sound like a queasy prospect at best. The author's minimalism seems doomed to translate poorly to stage, and in fact we catch so few glimpses of the actual production that we never learn if it's any good. But upon further consideration, this short story is a brilliant choice, at least as a model for Iñárritu himself. Carver's take on the world is so theatrical – so absurdly saturated in pain and alcohol – that his prose style, almost by necessity, is the literary equivalent of a rough palm smoothing the brow of a vexed toddler. In this case, that toddler may be Iñárritu, who for once allows the emotional stakes he's constructed to speak for themselves.
If novels can work terrifically as source material, the whispers of short stories may work even better. Certainly that is true of "Olive Kitteridge," the HBO miniseries that aired this week. This production boasts another terrific pedigree – Lisa Cholodenko directs; Richard Jenkins, Zoe Kazan, Peter Mullan, Martha Wainwright, and Bill Murray costar; and Frances McDormand stars as the titular character. The real star, however, is the eponymous book from which it's adapted. Based in the small Maine coastal town of Crosby, Elizabeth Strout's Pulitzer Prize-winning collection of thirteen interrelated short stories are unblinking and discontinuous. Only some prominently feature Olive, an unhappily salty wife, mother, and schoolteacher, though her quintessentially New England rejection of "sap" threads through all of them.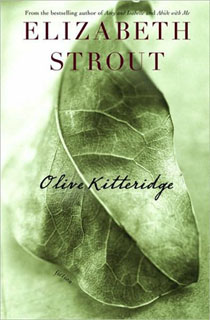 In the four-part TV series, screenwriter Jane Anderson brings Olive front and center, and the character's discomfort with fuss and feathers establishes an admirable narrative restraint, as if even the filmmakers wouldn't risk this woman's wrath. It begins when she is an old woman preparing to shoot herself – and then dives back to her middle age, when her husband, Henry (Jenkins) is eagerly bestowing her with Valentines gifts that she ignores as she prepares their breakfast. Life unspools: She is in love with a colleague (a scholarly, sadly boozy Mullan); Henry pines for his young, married clerk (Kazan), whose tentative sweetness mirrors his own; and various neighbors benefit from Olive's no-nonsense aid. Olive is sometimes kind but never pleasant, and her son, Christopher (John Gallagher Jr.), bears the greatest brunt of her tough love. By the time he's an adult, he can scarcely stand to be in a room with her. As the years pass, tragedies inevitably take place, and nobody heals. Rather, they calcify. At the core beats Olive's enormous empathy, untempered by any sympathy for herself or others. (For McDormand, who specializes in unshowy hypervigilance, this is the role of a lifetime.)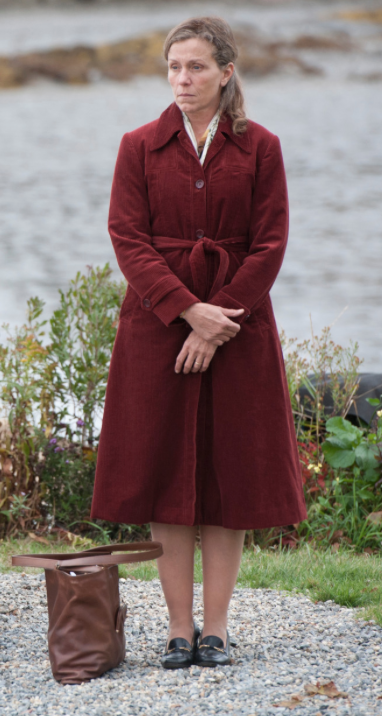 Author Zadie Smith has written that "with a short story, things are not always having to represent other things so you find real human beings appear on your pages." Though it's a cliché to call a woman "complex" – even more so to call a woman "difficult" – in the case of Olive Kitteridge both labels are poignantly accurate. In fact, all the career loners peopling Strout's Crosby are so nuanced that Anderson and Cholodenko merely had to build connections among them. Freed from the narrative imperatives of one long-form antecedent, the adaptation is elegant, with a flow that transcends mere chronology. Nonsequential events feel less like flashbacks (an increasingly hackneyed device) than pieces of the puzzle that is human intimacy.
Improbably, "Olive Kitteridge" ends on a cautiously happy note. For that matter, so does "Birdman." This, too, may have something to do with the source material at hand. At their best, short stories are uniquely equipped to help us fall back in love with the world. Like a shot in the arm, they inoculate us with just enough medicine to keep us alive without being afflicted.
This essay was originally published in Word and Film.