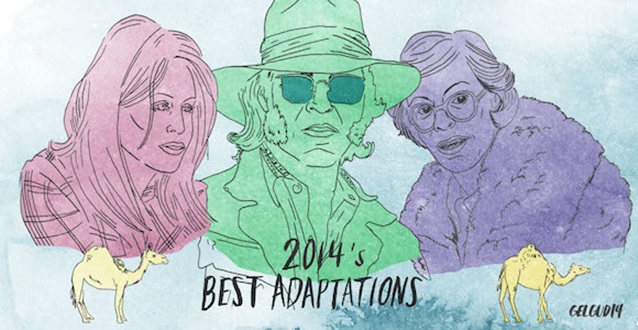 In February of this year I began covering one of my all-time favorite topics–the intersection of books and movies–for the estimable site Word and Film.  It's a job I adore, especially because it allows me to focus on literary adaptations.  Here are the top 10 of 2014.
10) Tie: "Wild" and "The Imitation Game"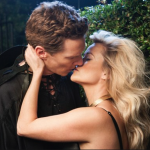 The adaptations of Cheryl Strayed's memoir about hiking the Pacific Crest Trail and Andrew Hodge's biography of Alan Turing, the mathematical genius who helped end World War II, are about as divergent as two lone-wolf epics can be – except that they're both so satisfying to watch. If the films are also just a wee bit slick, they feature such beautifully complex performances (from Reese Witherspoon and Benedict Cumberbatch, respectively) that we scarcely mind. What would this season be without a prestige biopic or two?
9) "The Hunger Games: Mockingjay: Part 1"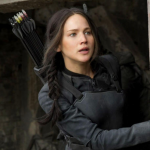 The films based on Suzanne Collins's dystopian Young Adult series just keep getting better and better. This one subverts Lionsgate's profit-maximizing division of the trilogy's final book by incorporating sophisticated meta-commentary on the fine line between media and propaganda. As Katniss, Jennifer Lawrence the Lionhearted proves as resonant as ever, and a hauntingly nuanced performance from the late Philip Seymour Hoffman infuses a mood indigo into this expertly rendered, Grim Reaper of a thriller. If we didn't know this was one of the biggest Hollywood blockbusters of the year, we'd swear it was a lost French film made at the end of World War II.
8) "Wetlands"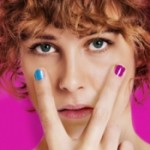 Six months after seeing this adaptation of Charlotte Roche's novel about eighteen-year-old, excretion-obsessed Helen (Carla Juri), I still can't believe anything this audaciously uncomfortable ever achieved international distribution. I'm glad it did: There has never been another woman like Helen in the history of film or literature, and the 109 minutes we spend with her while she malingers on the proctological ward of a hospital are a snappily paced, unsettlingly stylish reverie of bodily fluids and sexual and drug misadventures. More to the point, in a world that still can't tolerate gyno-power, this film provides a fascinating reflection of our obsessions – and nightmares – regarding the female body.
7) "The Homesman"

We already knew that Tommy Lee Jones could play a curmudgeon like nobody's business. But who was prepared for his clear-eyed sympathy as the director of this adaptation of Glendon Swarthout's 1988 novel about life in the 1850s Nebraska Territories? In it, Jones plays Oscar Madison to Hilary Swank's Felix Unger – she's a spinster and he's a claim jumper joined in their quest to return three mentally ill women to their families back east. That's where any reference to conventional dramas or comedies ends, though. "The Homesman" is an admirably unaccommodating, shockingly feminist take on the pitfalls of our nation's much-vaunted Manifest Destiny.
6) "Snowpiercer"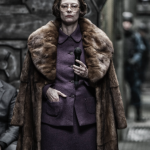 A Korean adaptation of Jacques Lob, Benjamin Legrand, and Jean-Marc Rochette's 1982 French graphic novel Le Transperceneige, "Snowpiercer" is a smart-drink cocktail of "Speed" and "Brazil." Lest there be any confusion, that's a really good thing. One of the first truly international thrillers ever made, this Bong Joon-ho-directed Dickensian dystopia stars the likes of Tilda Swinton, Chris Evans, Octavia Spencer, John Hurt, Ed Harris, and Song Kang-ho as the last survivors of an Earth made uninhabitable by a new Ice Age, and it takes place on a sleek, perpetual motion-powered train split into have and have-not sections. This is either the best dumb movie ever made for smart people or the best smart movie ever made for everyone. Either way, it's definitely the best action film of 2014.
5) "Still Alice"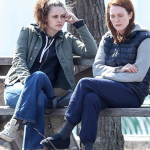 Speaking of trains, this account of a linguistics professor stricken with early-onset Alzheimer's disease is truly the little engine that could. Originally self-published in 2007 by neurologist Lisa Genova, the eponymous novel went on to become a bestseller adapted for the screen by screenwriters and directors Wash Westmoreland and Richard Glatzer – the latter of whom is also suffering from a neurological disease (late-stage ALS). The result: a marvelously dry-eyed investigation of the link between memory and identity that serves up the year's best female performance. As the titular character, Julianne Moore soldiers us through her degeneration with an empathy that proves infectious: This may be the first film about memory loss that takes on the perspective of the patient rather than her caregivers.
4) "Unbroken"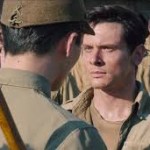 Angelina Jolie's second outing as a director is a marked improvement on her debut feature, "Milk and Honey" – and it's not just because her source material, Laura Hillenrand's eponymous book about the great Louie Zamperini, is so strong. That doesn't hurt, though: The life of the Olympic runner-turned-World War II Japanese prisoner is such an epic story of survival that his death last July devastated millions of people too young to remember his travails when they took place. Jolie's decades of acting lends her a steady hand with the cast – that rising star Jack O'Connell is especially on point in the leading role – and her depiction of Zamperini's struggles is spectacularly visceral without ever lapsing into melodrama. If some may be troubled by the torture scenes, suffice it to say that the violence depicted in this film pales in contrast with the latest CIA reports.
3) "Gone Girl"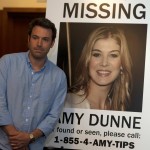 At 148 minutes, David Fincher's adaptation of Gillian Flynn's bestselling whodunit is an ambitious endeavor. It is also the best "marriage is hard" chronicle to hit the silver screen in decades – perhaps because the former Entertainment Weekly journalist may be the only person around whose cynicism about human nature equals that of the notoriously misanthropic director. This is a sinewy thriller that never lets up, delivering twist after twist in a glorious, whirling dervish of fade-ins and fade-outs, smart cuts, and crazy-good performances. Ben Affleck as a smiling cad is my kind of stunt casting.
2) "Inherent Vice"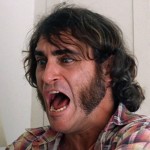 If "The Big Lebowski" is the ultimate movie about stoners, this surprisingly faithful adaptation of Thomas Pynchon's 2009 novel is the ultimate stoned movie. It's practically impossible to submit to its addled charms without feeling slightly addled ourselves – and to not do so would be a shame since this may be P.T. Anderson's most lavishly lightfooted masterpiece since 1997's "Boogie Nights." Decked out in a perm and huaraches, Joaquin Phoenix was born to play Doc, the perpetually high private eye with a heart of Hawaiian gold. He's seeking his ex-girlfriend, who's embroiled in a whole mess of Southern California surfer espionage. Or is he? It's hard to tell, or at least remember. Whatever, man: It's a groovy, eminently dizzying spaceship ride with a supporting cast (Owen Wilson, Josh Brolin, Michael K. Williams, and Martin Short, for starters) so good it makes the eyes water. At least, I think it's the supporting cast that's making the eyes water …
1) "Tracks"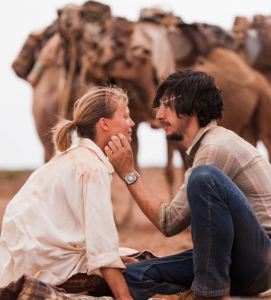 As much as I like "Wild," it's a real bummer that it overshadowed the best adaptation of the year. Robin Davidson's 1980 memoir about her trek across 1,700 miles of west Australian desert with four camels and a dog is such an internationally revered anthem of liberation that it's hard to imagine how a film could live up to its candor and compassion. Happily, director John Curran honors his source material – and then some. Both narratively and aesthetically, "Tracks" takes its cues from the desert, forgoing unnecessary exposition to widen into a powerful meditation on communion with the self and others. Though some only may enjoy the stunning imagery or Mia Wasikowska's impressively economical performance as Davidson, "Tracks" extends an invitation rarely proffered by a modern film: it asks us to consider what we really need.
*11, really; here's looking at you, "Spinal Tap."