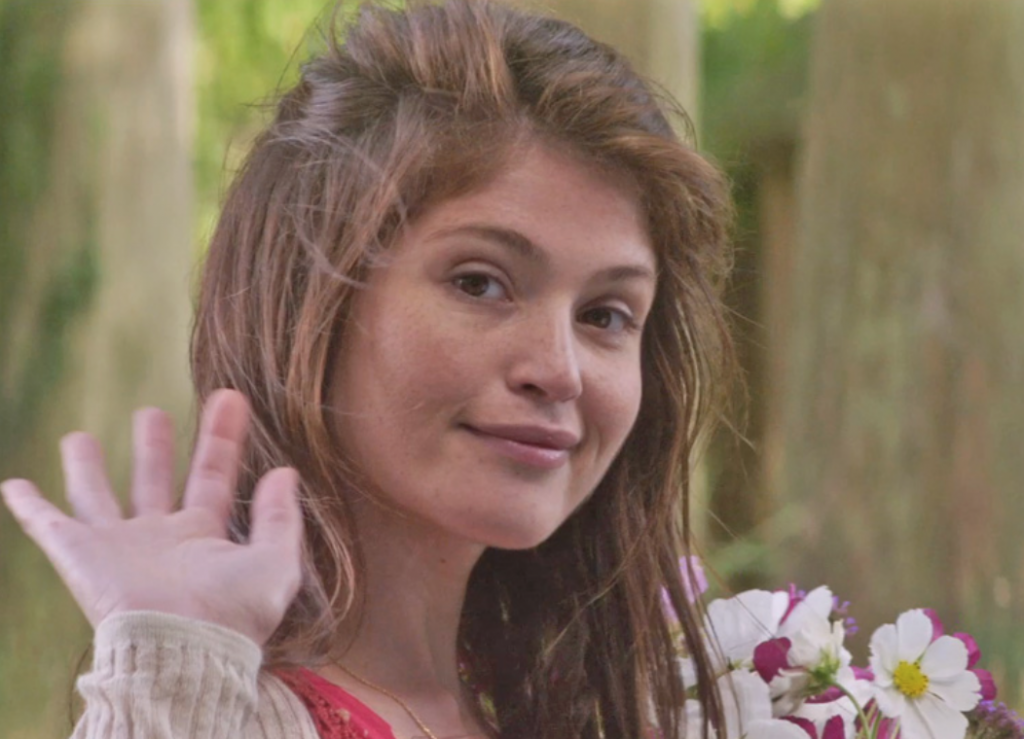 Perhaps to compete with the bounty of the season, movie theaters are full of good-looking trifles this time of year. Some films aren't just good to look at (witness the feminist revolution lurking in the brilliantly shot fever dream of "Mad Max: Fury Road"); some are so good looking we can scarcely remember anything else about them. That's certainly the case with "Gemma Bovery," the latest from director Anne Fontaine ("Chloe," "Coco Before Chanel").
It's just as well. Instead of being an adaptation of Gustav Flaubert's Madame Bovary, "Gemma Bovery" is a French-language adaptation of Posy Simmonds' eponymous graphic novel loosely based on the 1856 classic; on every level, this film is about the idea of something rather than the thing itself. Fabrice Luchini stars as middle-aged Martin, a former Parisian publisher who's taken over his father's bakery in Normandy and now experiences everything, from his dough-kneading to his lightly mocking wife to his dog walks, with the same degree of ennui-inflected pleasure. When English couple Gemma and Charlie Bovery (Gemma Arterton and Jason Flemyng) move in next door, though, literature-obsessed Martin perks up. Upon spying Madame, cheeks and bosom abloom, tromping through the gardens in good Englishwoman boots, his nose quivers like a mole experiencing sunlight for the first time. "It's the end," he exclaims in a happily resigned voiceover, "of ten years of sexual tranquility."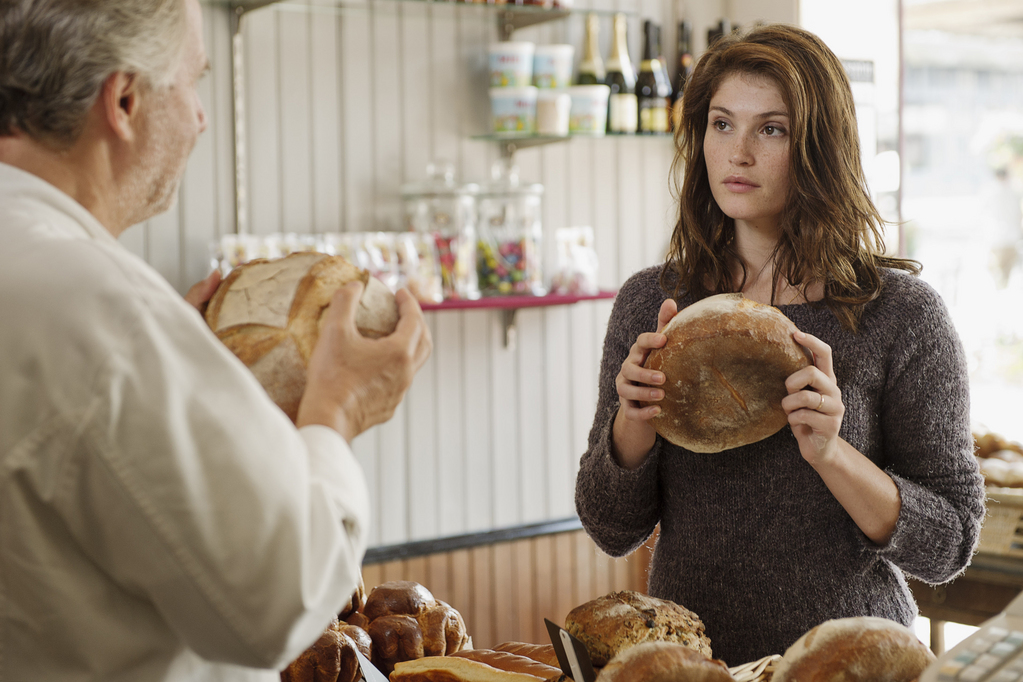 In all fairness, you'd have to be comprised of inorganic matter to be immune to this Bovery. Arterton is one of the loveliest women to be introduced to cinema in decades; with her exquisite curves and rosebud pout, she's a Fellini siren with a peaches-and-cream complexion and a charming flicker of bemusement. Her acting ain't bad either. We watch Martin watching her as she trips through love affairs whose chief appeal is the reprieve they offer from her country-mouse routine; she swoons most when clandestinely slipping into the stilettos she stows in her purse. Is art imitating life? Is life imitating art? Martin pretends to consider such lofty questions but really he's considering Gemma's ripe figure, which she's clearly enjoying as well. So are we. All in all, this is a very simple film about anticipation and gratification. And why not? Like the French themselves, "Madame Bovary" is fundamentally existentialist in all its incarnations: If everything ends, why not enjoy a pretty loaf of bread, a pretty garden, and, oh yes, a pretty tryst? Say oui to life while we still can.
Just don't say "Aloha." The very title of Cameron Crowe's latest opus has some up in arms. The AV Club reports that native Hawaiians feel it misappropriates their culture by "simplifying a word with multiple meanings to better sell a romantic comedy about white people finding happiness." The Media Action Network for Asian Americans has also chimed in, blasting the production for its mostly white cast, which "fails to represent the islands' diversity." In general, the stink attached to this film has been so bad that only one New York critic screening was held before its release. I wasn't surprised: Few Hollywood films shot in island locations have been as good as the vacations they presumably provided their stars.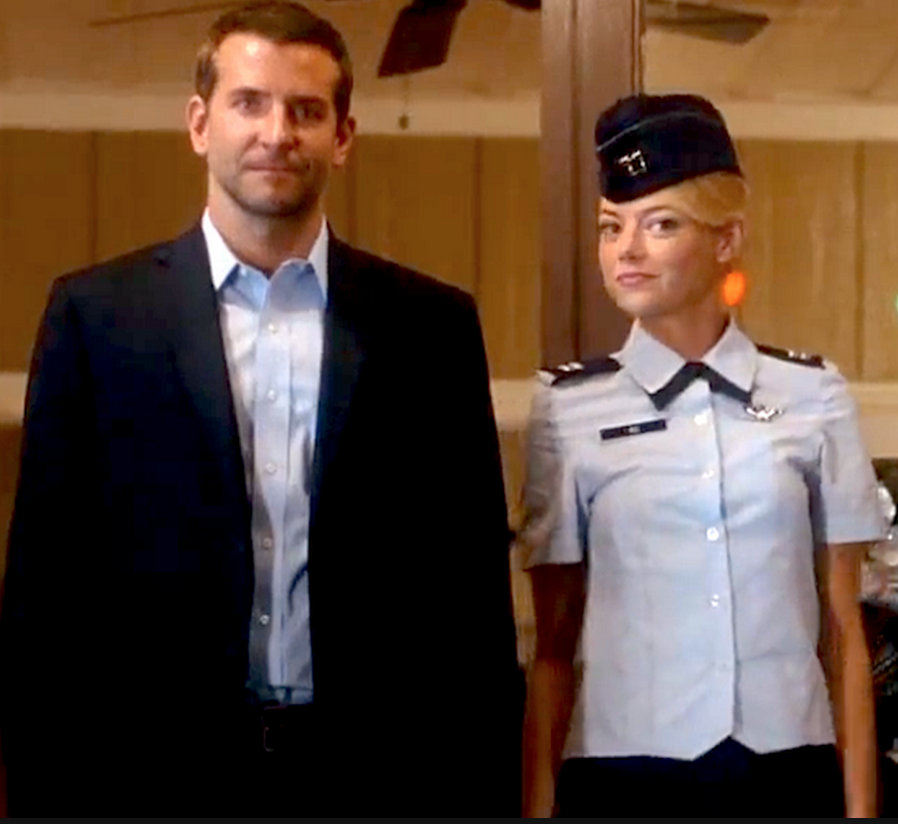 So how bad is "Aloha"? The truth is it's another pretty trifle – albeit one with huge aspirations that go nowhere. Bradley Cooper stars as disgraced former Air Force space program officer Brian Gilcrest; we know he's seen better days because everyone keeps telling us, though it's unclear exactly what he used to do better. Now he seems to be a negotiator and a hacker, which makes him the ultimate Crowe hero, and he contracts for space-tech mogul Carson Welch (Bill Murray, in serious codger mode), who's awash in ambiguous motives, especially when it comes to the Hawaiian military base where this film takes place. Emma Stone, blonder and more bi-Cyclops than we've ever seen her, stars as Captain Ng, Gilcrest's "one-quarter Hawaiian" minder, and she's the classic Crowe heroine to his hero: all live-wire mannerisms and impassioned speeches. Actually, everyone delivers tons of impassioned speeches here though the bulk of the plot seems to have been sacrificed to the editing gods: culture-clash explorations fall by the wayside; Welch's evil master plan never becomes clear; and actors like Rachel McAdams (as Gilcrest's ex), Alec Baldwin (as a general), and Danny McBride (as a stooge called "Fingers") are so under-utilized that it seems likely their original storylines landed on the cutting-room floor.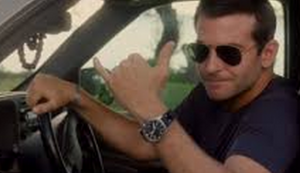 The result is a film that's all high points with zero "filler," otherwise known as "character and plot development." Think big talk, big scenery, big feelings, and big names – with magic realism, Bob Dylan in outer space, and a nuclear explosion thrown in for good measure. (I'm not joking.) It's all very entertaining, really, once we accept this is essentially the cinematic equivalent of a greatest hits album by an artist whom we used to love a lot less guiltily.
This was originally published in Word and Film.