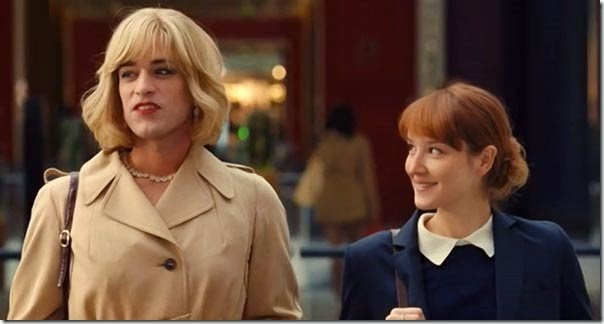 As far back as his 1996 short, "A Summer Dress," in which a gay man has sex with a woman and enjoys wearing her clothes, French writer-director François Ozon ("Swimming Pool," "8 Women") has explored gender and sexual fluidity in his films. So it's not a surprise to find him examining transgenderism in his latest, "The New Girlfriend." What is surprising is his mealy-mouthed approach, which may stem from the antecedent material, a chilly 1985 Edgar Award-winning short story by British mystery writer Ruth Rendell. The LGBT movement has made almost incalculable progress in the last thirty years and, in her writing, Rendell (who died last spring) was hardly awash in sympathy for her fellow humans even when they did cleave to convention. Still, Ozon's flair for melodrama – an out-of-fashion genre that doesn't receive its due – as well as his careful treatment of the complexity of female friendship saves this from being a purely nasty piece of work.
Also to be considered: Ozon's great appreciation for beauty, which proves infectious even in his lesser efforts. In this film's first shot, the lens swoops in on Laura (Isild Le Besco), a pre-Raphaelite blond decked out in a wedding dress, and then pulls back to reveal she's resting in a gold and cream casket. At her funeral, her best friend, Claire (Anaïs Demoustier), tearfully vows to take care of the newly widowed David (Romain Duris) and their infant child. We flash on a montage to rival the one that opened 2009's "Up" – only it focuses on the two women's lifelong best-friendship, beginning with their shared childhood as countryside cherubs, sun-dappled locks and all.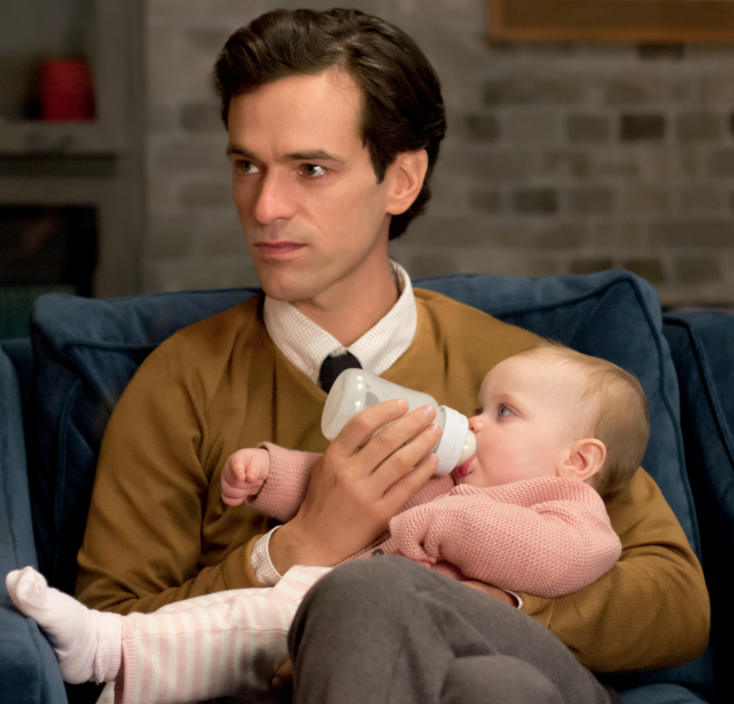 When Claire, so devastated that she takes a bereavement leave from work, collects herself enough to remember her promised duties, she discovers David dressed as Laura, complete with a blond wig and one of the deceased woman's dresses. "You perv," she gasps. (Around then, I began to wonder about the wisdom of updating only aspects of this story. How could a woman modern enough to be whipping out a smartphone and working in a very flashy office be so patently unhip to transgenderism?) To protect the child from a custody battle between David and Laura's parents, Claire adjusts, though, and soon learns to cherish his new incarnation, whom she dubs "Virginia." The two conspire together, hiding David/Virginia's shifting gender identity from everyone else, buying clothes and makeup, and even sneaking off for a weekend getaway that Claire lies about to her clueless husband, who wonders aloud if David might be gay.
Though it begins in the shadow of the deceased woman, the bond between Claire and David burgeons into something richer as the two mourners come into their own. We learn that David had cross-dressed before meeting Laura but had agreed that "her femininity was enough for both of them." Claire, who played second fiddle to Laura, emerges as confident, almost domineering with David; as she instructs him in the fine art of femininity, her own body language and clothing takes on an almost stereotypical mannishness. (Her crisply tailored suits and ties are enviable.) David's take on femininity also draws on gorgeous stereotypes. It's all pencil skirts, swishy trench coats, hot-pink scarves and gently waving curls.
As the tale of a transgendered person's empowerment, "The New Girlfriend" wobbles in its badly fitting pumps. Ozon sticks primarily to Claire's perspective, which means we view David's transformation externally – basically, we objectify it. Duris, whose wonderful physicality is best marshaled in comic roles, doesn't help here; his mincing Virginia never transcends clownishness, especially since his five o'clock shadow remains intact. Really, it is in its exploration of Claire's desire that this film finds its footing. There's something Hitchcockian in her efforts to re-create her lost friend–even more so when she begins to lust after the dead woman's stand-in.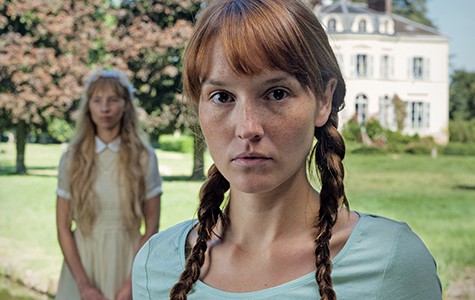 The real problem is that the two storylines bump up against each other with a tonal inconsistency that backs us against a wall. A deus ex machina is required to tie up the narrative, and it's a clunky one. These days, the line between retro and retrogressive is important, and you need your big-girl shoes to toe it. Perhaps only Pedro Almodovar (that reigning master of melodrama) could pull off the shifts between finger-snapping fabulous and the charged ambiguity that Ozon is attempting here.
This was originally published in Word and Film.