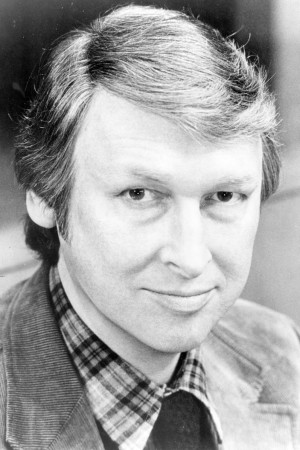 When Mike Nichols died in 2014, the news was met by such an enormous outpouring of grief that it's surprising that, in the eighteen months since his passing, the director's cinematic legacy mostly has been overlooked. As is the case with the late, great Robert Altman, it's as if no one knows how to approach Nichols's immensely varied – some might go so far as to say uneven – body of work.
Yet Nichols wasn't just a crowd-pleaser. He also was a genius – albeit an unusual one. He was a romantic fascinated by the splendid savagery of intimacy, a harsh (and heterosexual) critic of hetero-normative institutions, and a raging intellect who did not necessarily trust his audience but always seemed to love it. He made some of the most influential movies of the second half of the twentieth century: "Who's Afraid of Virginia Woolf," "The Graduate," "Catch-22," and "Carnal Knowledge." He also made some really mediocre ones, among them "Regarding Henry," "The Birdcage," "Wolf," and "The Fortune" – a 1975-made 1920s-era road-trip movie starring Stockard Channing, Warren Beatty, and Jack Nicholson that was so forgettable that it has largely been forgotten. Along with Elaine May, Nichols worked in Chicago's Compass Players, the country's first improv group, and launched the template for modern comedy. And to date he is one of only two people to have earned a PEGOT – a Peabody, Emmy, Grammy, Oscar, and Tony Award. What marked his career was a willingness to keep moving, to keep transforming shit into fertilizer for new ways of living. In that way, his brand of patriotism was to hold U.S. citizens to the highest of standards, even when he didn't believe in our capacity to change.
In "Becoming Mike Nichols," an HBO documentary released in early 2016, the director/writer/performer discusses his start with theater director and friend Jack O'Brien at the Broadway venue where Nichols's fame began with "An Evening with Mike Nichols and Elaine May" in 1960. At one point, he says, "Black-and-white film is a metaphor, automatically. And my orientation is that's the point: a movie is a metaphor. This is not life, this is something about life.'" It's the essence of Nichols, who, in all his films, embraced a strain of psychological realism that is no longer fashionable. His observations were filtered through representation rather than the faux cinema verite that reigns today; his verbosity stemmed from recognition of language as embellishment rather than truth; his rawness was borne of the unpredictability of relationships rather than of pure despair. Thus his films were often as tragic as they were funny, which is a farrago that can confound the oddly rigid American viewing public. He caught our attention and hearts, with a great compassion for the human condition that tempered his most ruthless portraits of our vanities.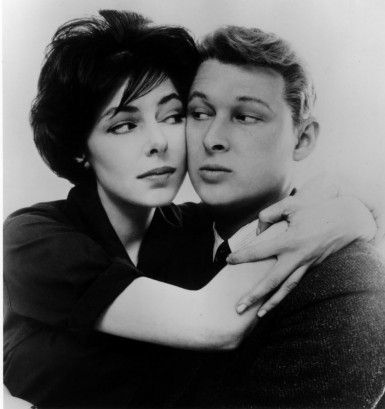 Nichols had his start in the theater, both as a performer and as a director, and he did not write his material with May so much as cultivate it from skits they improvised. Even when his films became visually and thematically polished – sometimes extravagantly so, as in "Closer" and "Angels in America" – they never shed the extemporaneous, ragged thrill of the stage. His work always pulsed with the threat and promise that forces greater than human will could eclipse us all: In "Heartburn," that force was untamed desire; in "Carnal Knowledge," it was the male ego; in "Postcards from the Edge," it was addiction and narcissism (a marriage made in hell); in "Wit," it was cancer; in "Working Girl," it was greed and sexism, internalized and otherwise; and in "Silkwood," it was big business and nuclear disaster (the ultimate marriage from hell).
Here was a man with plenty of reasons to approach life with a unilateral cynicism. He had escaped Germany in 1939 at age seven, lost his father at age twelve, permanently lost all his body hair in a botched vaccination (he wore wigs and fake eyebrows for the rest of his life), and watched his mother surrender to clinical depression. Rather than succumb to a depression of his own, his response to all this was, I think, to train himself to "notice what he noticed." With this creative observation, he made what used to be called "art for the people" – deceptively accessible, psychologically and politically unruly theater and film that undeniably changed the face of our culture. In Mike Nichols: Sex, Language, and the Reinvention of Psychological Realism, Kyle Stevens captures Nichols's words on this topic: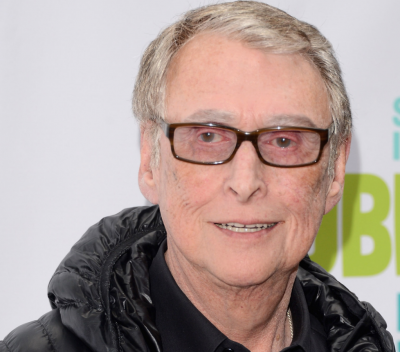 The degree to which you're peculiar and different is the degree to which you have to learn to hear what people are thinking. Just in self-defense you have to learn, where is their kindness? Where is their danger? Where is their generosity? If you survive, because you've gotten lucky – and there's no other reason ever to survive except luck – you will find that the ability to hear people thinking is incredibly useful, especially in theater.
In his talk with O'Brien, Nichols acknowledges he was a prick in his early years. By many accounts, he is not lying, which makes his later grace all the more precious (even when, in his 1990s films, it resulted in a sentimentality that may have been an unfortunate over-correction). You get the sense that Nichols never filed down his edges so much as he burnished them with a conscious gratitude. It is a gratitude that we owe him in turn.
This was originally published at Signature.