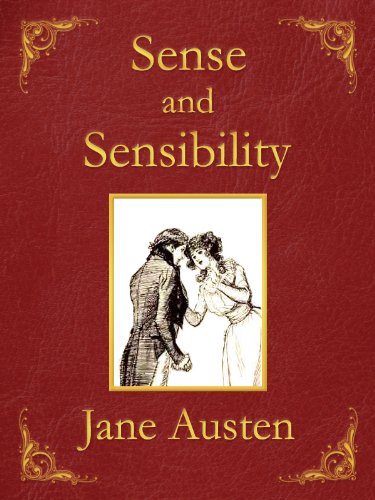 If I'm being honest, I don't know where my writing is going anymore. Something about turning 50 really called my bluff. Still no book published—nothing published, really, but reviews of others' work.
I still feel most myself when words are issuing forth. Have since I was a child and first glad-handed a typewriter of my own: sky-blue, in dire need of a new ribbon, snagged at a neighbor's yard sale. Clickety clack—the world materialized on the page. Abracadabra.
But though I turned 50 with as much fanfare as can be mustered during a pandemic, the aftermath has hit me hard. What I haven't done by now feels more final, and I'm a girl who has always lived for the horizons. Witness the word "girl."
What scares me most is the lack of forward motion in my writing career. Oh, the irony of writing about this—meta meta meta and not a drop to drink.
I have no patience for the sites and journals where you need to publish in order to achieve a decent book contract (any book contract), and my spiky personality ensures I have a limited (if fierce) social media following. Add to that my writing is simply out of fashion in both substance and style.
A long time ago I realized you should never join a group whose members you don't really like (sorry Groucho). As in: I don't have patience for podcasts so I never started one of my own. As in: I don't care to read literary magazines so why should I submit my work to one?
But the further I take that axiom, the more I find myself at sea. Because I don't dig the majority of contemporary writing, and I read books mostly written by female authors over 40 years ago.
The gender bias makes sense. Who wants to spend time inside a narrative that precludes your humanity? It's not that I don't admire the cool hedonism of Hemingway–or, at that, the lush hedonism of Updike or Joyce. But their objectification of women as nag, plague, drain, idol, thing requires a necessary abdication of my personhood that I resisted long before I learned of feminism.
Instead I flocked to Louisa May Alcott, Madeline L'Engle, Mary Caldwell, Eve Babitz, Marge Piercy, Margaret Atwood, Ursula K. Le Guin, Jane Kenyon, Audre Lorde, Adrienne Rich, Alice Adams, Alison Lurie, Elizabeth Bishop, Emily Dickinson, Jane Austen, Eileen Myles, the early novels (not foot-stamping-toward-Bethlehem essays) of Anne Lamott, Ann Beattie, Jamaica Kincaid, Tama Janowitz, Octavia Butler, Mavis Gallant, Ellen Gilchrist, Stephen McCauley (basically I only read male authors who are gay), Vivian Gornick, Laura Ingalls Wilder, LM Montgomery, Edith Wharton, Grace Paley, Edmund White, Fran Lebowitz, Lynne Sharon Schwartz, James Baldwin, Alice Walker, Norma Klein, Toni Morrison, MFK Fisher, Sarah Schulman, Laurie Colwin, (not dideon), Josephine Tey, Mary Gordon, Dawn Powell, Alice Munroe, even the slightly parochial Sue Miller.
These were my teachers. My mothers, too. Just writing out their names smoothes me out. Affords me pleasure and ballast.
My resistance to modern fiction—auto and otherwise—seems rooted in a larger issue. I've always read prescriptively, not descriptively. Meaning: I clamor for better worlds, and modernity is hardly better. Rather, it hurts, and I don't jibe with its mode of expression. I like oddbot turns of phrases, voluptuaries, reveries, sharp wit that doesn't throw a dagger, studies in manners, quotidian details. What people ate. What people wore. Which eyebrow they arched, what color their eyelids were painted. Lots and lots and lots of description, basically–language for language's sake. I read for inspiration, new homes, greater empathy and edification, and sheer pleasure and beauty. I like adjectives!
So what business have I in still writing? I'm painfully aware that in these apocalyptic times my posts are less and less read. My last one found almost no one though I put so much of my past in its pages.
I'm sure my growing ennui isn't endearing me to anyone.
But I will never not write. Selfishly, I scarcely can process an experience without writing about it even if I don't share the results anywhere. Even more selfishly, I find writing is how I can share my best, sometimes worst, selves. (More meta.) Also writing is simply my favorite way to thrill to the world.
But what's harsh is I don't know who I am writing for anymore. Just like I don't know who's watching anymore.
I look good for my age—but it's my age I look good for. I don't stop cars the way I once did and I'm not done mourning that loss, not because of ego, but because being seen made me feel–ready for it?–safe. Young women complain of assault, of harassment, and that danger is very, very real. I remember it too well. But being discarded and discounted (even by those young women) is lethal unless you've found a way to privilege your own vision.
I'm not fishing. I know there are people who may still find me attractive—in all honesty, I still find me attractive (I'm biased)—but the point is I lost the automatic access granted by the glow of youth. Since I opted out of biological family, parenting, and partnering, and finally have admitted I don't give a fuckaroni about contemporary film anymore, this means I don't automatically belong anywhere.
There's a liquidity that ebbs as you age—not just literally. You step out of the flow of life if you're not vigilant.
As I read over this essay so far—my excuses, really—about not attempting to share my work on a larger platform, it all amounts to not believing there's much of a future anymore, at least for me.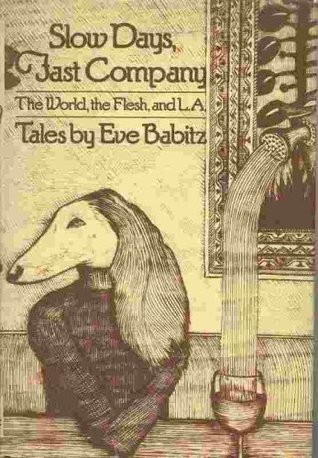 And that's dangerous, if not not downright ungrateful for the life I still have.
So I'm writing it down here because it is also my experience that putting things out there—ironically—is how I best hold myself accountable. The commitment of the written word. The bond. Not to mention the occasional service.
I pray for the temerity and luck required to secure an audience for the book I've already written as well as for those I'm still incubating. I pray to find more of my people. I pray to make others feel less alone–even, dare I write it, more seen.
It turns out that for me there's something thing lonelier than love lost. Writing into a vacuum is my absolute loneliest.