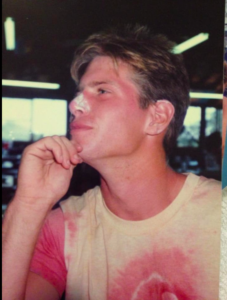 My classmate Matthew Harrington died last week, and I keep thinking about him.
What I didn't anticipate about aging was the pain of losing your peers—-the people with whom you move through this life without the complicated bonds of biology or romance. The co-witnesses whose casual presence you take for granted, at least until you get older.
I knew Matty best in elementary school–in sixth grade, really. Most kids are little punks at that age, and our class was an exceptionally unruly bunch–mean, to be honest. In the 1980s, Nonantum (our Newton, Massachusetts neighborhood, also known as the Lake) was still in the Middle Ages when it came to racism, anti-semitism, homophobia, you name it. But though Matt threw around as many jokes as the rest of the boys (RIP, Terry Notartomaso), he stood out to me because he was never unkind.
I remember him singing Beatles songs on every bus ride with a heartbreaking earnestness, craning around with a look of concern well beyond his years when I got teased for being Jewish or just plain weird. I don't recall him well in high school—it was huge and we all splintered off–but I've been thinking about him ever since I heard the news of his passing. Because in my memory he stands out as someone committed to humor and fun that didn't come at the expense of others–a boisterous guy who somehow was also very gently compassionate. You can't say that about many people, especially tweens. He was like a character in the best Beatles song never written.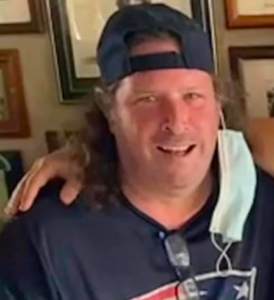 Decades later, when I'd see him at reunions–when it was absolutely apparent we had so little in common that even small talk might be difficult–he was still generous and curious. So I've been flashing on his sweet affability over the last few days; his matter-of-fact, un-mercenary kindness. Such qualities can make living in this world hard even if you never let on. I hope that wasn't true for him.
May we tell everyone who shines light on us that we love them. And may Matt find joy wherever he is now. Sixth grade Lisa will always be grateful to him.
Donations can be made here to defray the costs of Matt's funeral.