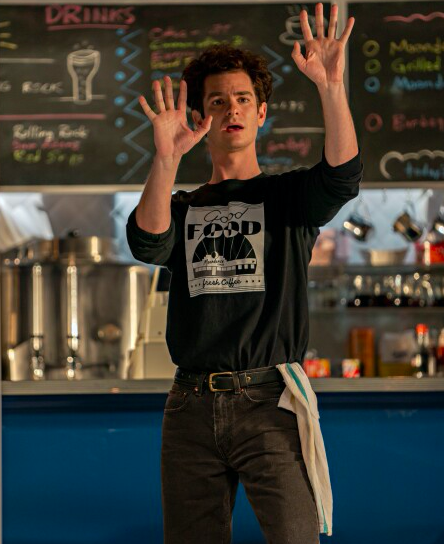 I saw Tick Tick…Boom! this afternoon at the newly reopened Paris Theater and it was the first film I've seen in years where the audience, unprompted by the presence of cast/crew (I see a lot of press/industry screenings), burst into spontaneous applause.
Given that the musical, written by Rent composer and playwright Jonathan Larson, centers on Larson's struggle to write and produce a musical, it easily could have devolved into a super-grating ouroboros. In the hands of anyone more narcissistic or nihilistic (Charlie Kaufman), it would have. Instead Tick Tick illuminates how creating art—creating anything—invites us to move beyond projection and self-aggrandizement into communion with each other and the love always moving through everything.
Exactly what we need in these dystopian times.
Shoulder to shoulder, ogling a big screen only blocks from Times Square, we in that hodgepodge audience reconnected with the irreplaceable joy of being part of art simply by fully experiencing it, and were briefly united as one. It underscored how grateful I felt to still be in NYC, one of the few places Trumpism could never infect (a place from which he beat a hasty retreat) because it relies on that shoulder-to-shoulder coexistence—no one more important, everyone a star of their own uniquely technicolored musical. A place where we're all performance artists just by showing up at the plate, and grudgingly loving each other for it.
Which loops back to diehard New Yorker Larson, who delighted in making and embodying art, not just wrapping it up with a bow and delivering it somewhere slick. Who embraced the joy of trying, no matter the result, and the inevitable shock of change, even his own demise. Who built worlds celebrating that joyful, grueling praxis.
Thus his death at 35, right before Rent ever saw a real audience, was not a sad story so much as uniquely his story. The crescendos always as important as the climax. The grace notes not codas so much as bittersweet refrains.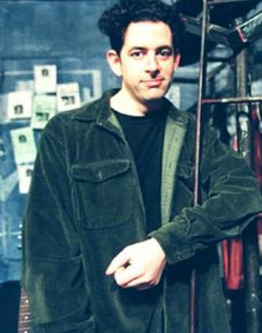 Not untimely at all, but linked into kairos, also known as soul time– what truly endures.
Utopia (noun). Perfect place. No place. A place to which we're always striving.
More than any moment in my memory, we Americans need to thread back to each other and our best selves. And from the other side, aided by Lin-Manuel Miranda and his fabulously staged cast (a "Moonlight Diner" scene alone is worth the price of admission), Larson still is activating that American experiment. If you can, see this film on a big screen, for the full re/sourcery of real life as magic and magic as real life. Even if you're alone as I was–especially then, maybe–it will reconnect you to the intimacy of strangers, arguably the most beautiful artwork of them all. You may know it as the social contract.
Utopian, indeed.