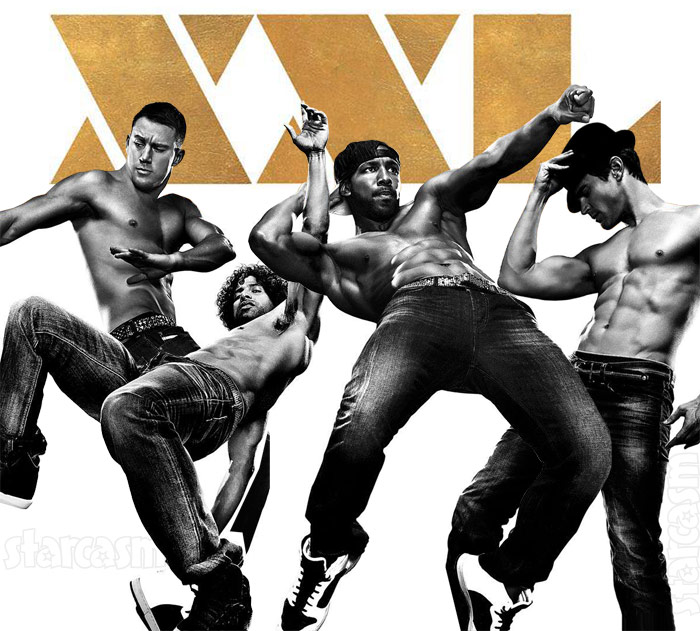 It may have been Independence Day but the opening weekend of "Magic Mike XXL" didn't exactly generate box office fireworks. It's no surprise, really – few straight men seemed likely to attend a male stripper sequel over a holiday – but it is a shame. Against all odds, "Magic Mike XXL" is one of the most unguilty pleasures of Summer 2015. Consider it the "Godfather II" of dicks-for-chicks sequels. (An as-of-now miniscule film genre, admittedly.)
This film picks up a few years after "Magic Mike" ends. Former stripper Mike (Channing Tatum) is now running his own furniture business but is convinced to go on one final "strip trip" (road trip to a stripping convention) with his former colleagues, including Joe Manganiello and Matt Bomer. Not included: Matthew McConaughey and Alex Pettyfer, who apparently weren't up for getting the band back together. Along the way, Mike, who is nursing a broken heart (his "Magic Mike" romantic interest, Cody Horn, also is missing in action), entices former girlfriend Rome (Jada Pinkett Smith) to join up as their MC and former stripper Amber Heard to ogle him from the audience. Honest to goodness, that's about the extent of the plot but it feels appropriate here. After all, it's about the cute boys, stupid.
The original "Magic Mike" was the least sexy that a movie featuring barely clothed hunks like McConaughey, Manganiello, and Tatum could possibly be. I blame director Steven Soderbergh, who, from "Sex Lies and Videotape" on, always has seemed faintly repelled by human sexuality in his work. "Magic Mike XXL" is directed instead by longtime Soderbergh assistant director Gregory Jacobs (Soderbergh edits and DPs under pseudonyms), and it features no such hang-ups. In dance sequence after dance sequence, the boys make viewers both on and off screen very, very happy, mostly while popping their biceps to hits like "Pony." In between, they practice Reiki and talk about their feelings rather than conquests.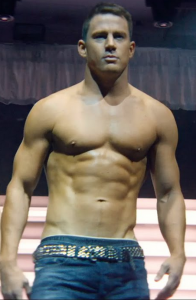 Is this film searingly feminist? No, as it almost exclusively focuses on a bunch of bros, even if they are being objectified rather than objectifying anyone else. Is it breaking any barriers? Not really, although this sequel features a lot more people of color than its predecessor. But is it fun that isn't going to make us feel compromised? Hell yes, and these days, that's worth celebrating. As longtime exploitation activist Pinkett Smith herself said, "Instead of focusing on shutting down this industry, I'm really into the idea of bringing responsibility to it."
This was originally published in Word and Film.