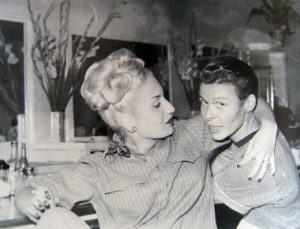 It's been a full lunar cycle since my love affair ended, and after our initial rupture we parted with more peace and kindness than I've experienced in any other breakup. I chalk this up to the fact that we were grownups when we found each other, and that it was mostly circumstances that pulled us part. Still, I miss her—voice, mouth, hands, pulse at her throat. Her extraordinary perception and reception.
Her brine.
I often copy out quotes I admire, not just to study them but as a postcard to a Lisa I may someday meet again. Today my computer opened to these words by Amy Bloom, a writer who has helped me understand that what I most crave is what the world tells us is nothing to know, let alone desire.
It's been seventeen years since we were together and I can still smell her own scent, salt and cucumber. Under our breasts and in the creases, we smelled like fresh-baked bread in the mornings. We slept naked as babies, breasts and bellies rolling toward each other, our legs entwined like climbing roses. We used to say, we're not beauties, because it was impossible to tell the truth. In bed, we were beauties. We were goddesses. We were the little girls we'd never been: loved, saucy, delighted, and delightful.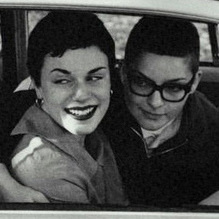 The first thing I knew in this world was that I was alone and unseen. Then I knew I was not. You are not just my port in the storm, which is what middle-aged women are supposed to be looking for. You are the dark and sparkling sea and the salt, drying tight on my skin, under a bright, bleaching sun. You are the school of minnows we walk through. You are the small fishing boat, the prow so faded you can hardly tell it's blue. You are the violet skies, rain spattering the sand until it's almost mud, and you are the light to come.
I don't believe in coincidences, but even now I believe in love. The ache comes all at once, a rush of want and wonder, and it subsides slower, nothing like the sea.
—————————————————–
Vintage 1960s photographs, artist unknown.